Drain Cleaning And Clog Removal In The Kansas City Area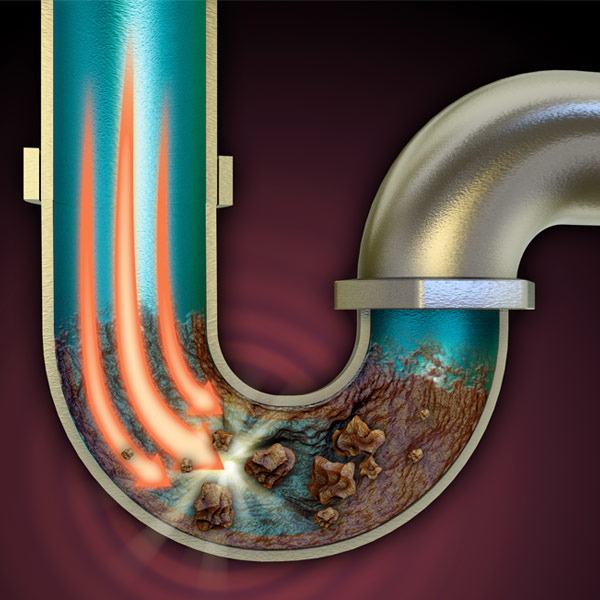 When you need a Kansas City plumber because your drains back up or your pipes get frequently clogged, MidWest Plumbing offers the solution you need. Our drain cleaning service will get your toilet, sink, shower drains, or other sewage pipes flowing freely again.
Drain clogs are a problem that can become a significant inconvenience for you and your family. The backups contaminate surfaces and can lead to illnesses. Let our Kansas City professionals help you with the drain cleaning so that you have the long-term solution you need.
Fast Clog Removal
Have you ever stood in horror after you flushed the toilet and watched the wastewater slowly rise and overflow onto the floor? How about taken a shower in a foot of scummy water or used the commode, but the sink backs up? If so, these types of problems are all caused by clogged sewer lines.
Using the latest equipment and tools of our trade, we deliver fast clog removal results. Our Kansas City plumber can unclog toilets, sewer mains, kitchen sinks, showers, tubs, floor drains, and any other pipe or sewer line in your home.
Tree Root Removal
Toilet and Sink Clog Removal
Whole-House Drain Cleaning
Limescale Removal
Pipe Cleaning
Clog Clearing
Slow-Moving Sewer Lines
Frequent Toilet Clog Solutions
Drain Backup Solutions
Hydro-Jetting Drain Cleaning
Our plumbers don't just get results. We offer answers as to why you're having the same problems over and over again. We'll give you advice on how to prevent the clogs from happening in the future.
Long-Term Drain Cleaning Solutions For Your Whole House
Are all the drains sluggish in your home? We use several methods to provide safe, reliable drain cleaning that clears blockages and improves the long-term reliability of your sewer lines. For standard clogs, we can clean out the pipes of all kinds of debris. For tree roots and sediment buildup, we use the latest hydro-jetting tools to clear the lines.
Water jetting removes the most stubborn of clogs and can clean the interior of your sewage pipes of the most hardened buildup. Limescale gets extremely hard over time, blocking the pipes so that only a trickle of wastewater can get through. Once we remove the buildup, your sewer lines will flow freely for years to come.