Water Heater Repair And Maintenance In The Kansas City Area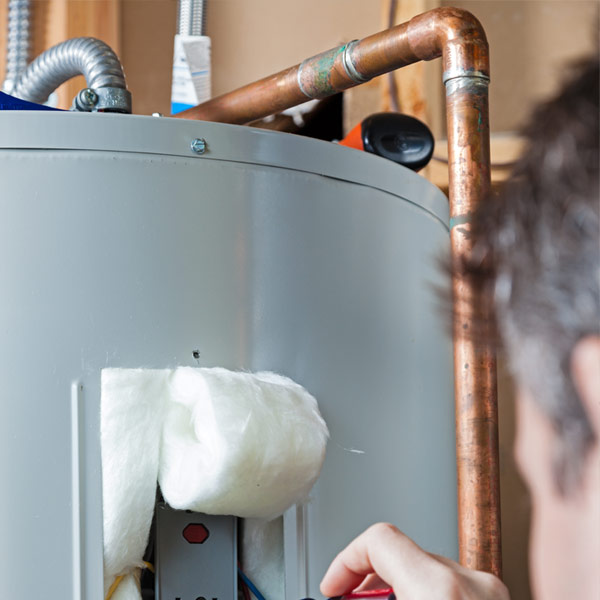 Our local family plumber is always available if you need water heater repairs or maintenance services in Kansas City or the surrounding areas.
We repair most makes and models of residential water heating systems within the local areas we serve. Your Kansas City home's water heater is an essential part of living a comfortable lifestyle, so let our plumber service the unit regularly. With proper maintenance, you will enjoy reliable and energy-efficient operation.
We repair:
Leaky pipes
Leaky water heater tanks
Gas water heaters
Electric water heaters
Hybrid water heaters
and more
Maintenance of all Types of Hybrid and other Water Heaters
There are different types of water heating systems, but all need repairs and maintenance as they age. Do you know what kind of equipment you own or require us to maintain?
It's okay if you don't because our professionals are skilled in providing maintenance for all different types of plumbing equipment, including tankless, hybrid water heaters, and other plumbing fixtures.
If you count on us for emergency repairs, we'll make sure your equipment gets serviced right. We have everything we need to provide you with quality repair services in the Leavenworth and surrounding area.
Why Choose Us?
MidWest Plumbing has the experience and skill to help your Kansas City family with water heater repair, maintenance, replacements, and new installations.
Although we specialize in the Bradford White water heater brand, we can install and service all different water heating systems that we commonly find in homes like yours.
When you need a qualified plumber for water heater installation or a repair specialist, trust the expert team at MidWest Plumbing for quality work and plumbing fixtures of all types!