Kansas City Plumbing Repair and Drain Cleaning Company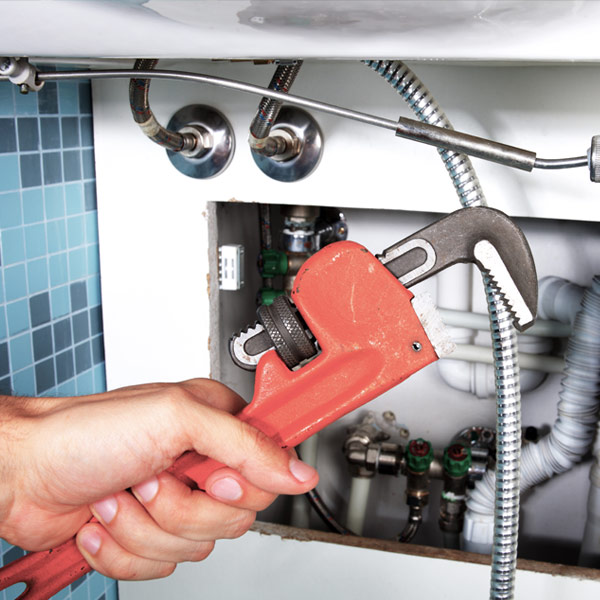 Do you need to find a local plumber for fast and accurate plumbing repair in the Kansas City area? From the smallest little problem to the most disastrous leak, count on our plumbing repair and drain cleaning pros in Kansas City for expert service in the local area.
There's no doubt that you need to get your water running again or your sewage system working as quickly as you can. Living without these modern conveniences is nearly impossible for most families.
MidWest Plumbing has the skill and advanced tools necessary to diagnose the problem accurately and fix it quickly. You can request repairs or drain cleaning service at any time by calling or using our contact form online.
Complete Plumbing Repair Solutions You Can Trust
When leaky pipes or other plumbing problems arise in a Leavenworth home, it is better for the homeowner to depend on a licensed professional than to address the problem on their own. Plumbing repair professionals are well-prepared to face even the toughest challenges.
Our Kansas City plumbing company has the expertise to handle a wide variety of issues that may arise in your home. You'll always have a licensed and skilled professional to call when you're in need.
Whether it's minor issues such as fixing pipe leaks and faucets to significant problems like detecting a leak or locating sewage clogs, we're the go-to expert you can rely on for fast and accurate solutions.
Our goal is to be ready for our customer's emergencies no matter what they need, so we train hard to ensure we're well-prepared for any surprise situations you may encounter.
Here For All Your Home Plumbing Repair Needs
There are all kinds of things that can happen over the years when you own a home. Water heaters wear out and need repairs or to be replaced, fixtures need to be upgraded, and toilets get clogs.
Clog Removal
Leaky Pipes
Leak Detection
Sewer Line Repair
Fixture Leaks
Tree Root Removal
Drain Cleaning
and more
With over 20 years as experienced pros in the local area, our Kansas City plumbing repair specialists will handle your most complex and elaborate issues to the simple and quick fixes. From complete pipe replacement to a leaky faucet, we do it all!
Better, cleaner, faster service
Vanities
Repair and replacements of water and sewer lines
Reverse osmosis
Water heater replacement and repair
Backflow testing and installation
Faucets
Disposals
Well, septic and sewer pumps
Gas piping
Water conditioner
Drain services - cleaning, sink lines, floor drains, waste lines, water lines