Garbage Disposal Installation & Repair In Kansas City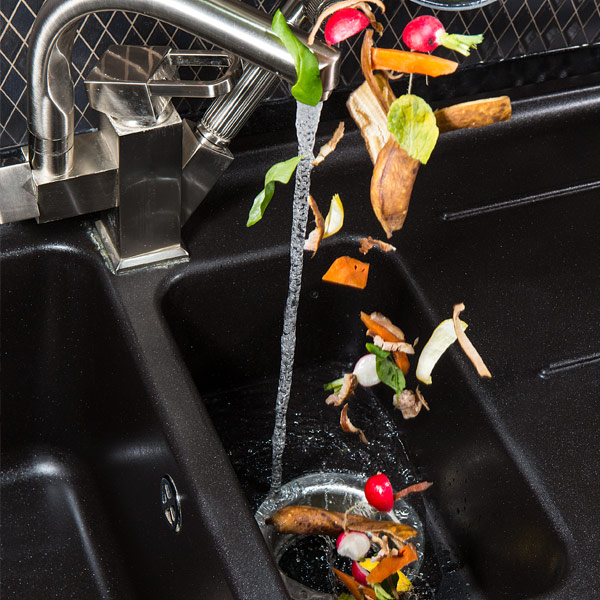 Our experienced plumbers offer quick and friendly garbage disposal repair service in Kansas City and the surrounding areas. You can depend on our licensed professionals for a complete range of plumbing services for your home including repairs, installations, and maintenance.
No matter how small or complex the garbage disposal repair job is, our priority is to make sure you get the right solution. While we can offer you quick service because of our 25 years of experience, we do our work right the first time and provide you with the quality solution you need.
Let us show you why so many local homeowners trust us for garbage disposal repairs and other services. We'll treat your project as if it were being done for our own family!
Family-Owned & Operated
Experienced Plumbers
Dependable 24/7 Emergency Service
100% Satisfaction Guaranteed
Garbage Disposal Repair
There's nothing more frustrating than having a sink full of leftovers that won't go down the drain because of a broken garbage disposal. You don't have to put up with the problems when all you need to do is call our Kansas City plumbing company for help.
We can fix all types of problems, so don't fret, just call and your plumbing nightmares will be over! Our garbage disposal repair service is available in Kansas City and our other service areas 24/7
Jammed garbage disposals
Garbage disposal won't chop food
Frequent kitchen sink backups
Disposal won't turn on
Strange noises or loud noises
Garbage Disposal Installation
If your disposal hasn't been repaired or replaced within the last 7 years, it's time to think about replacing it. Garbage disposal installation is simple for our master plumber, so it won't inconvenience you for long.
The hardest part, perhaps, is selecting the new garbage disposer, but we can assist you with that too. We can help you find a new one which works with your budget. Whether you want one installed for the first time or you need a replacement garbage disposal, schedule an appointment with our plumber today!